Who are we? We're a mother (Helena)/daughter (Rachel) team that share a passion for cooking. We've been cooking together since Rachel was very young and now we're super excited to share our love of cooking with others at The Curious Kitchen.
We come from a family of cooks/chefs. Helena's grandfather, Rachel's great grandfather, was a master chef from Italy. That's him below on the right, Attilio Spensatelli!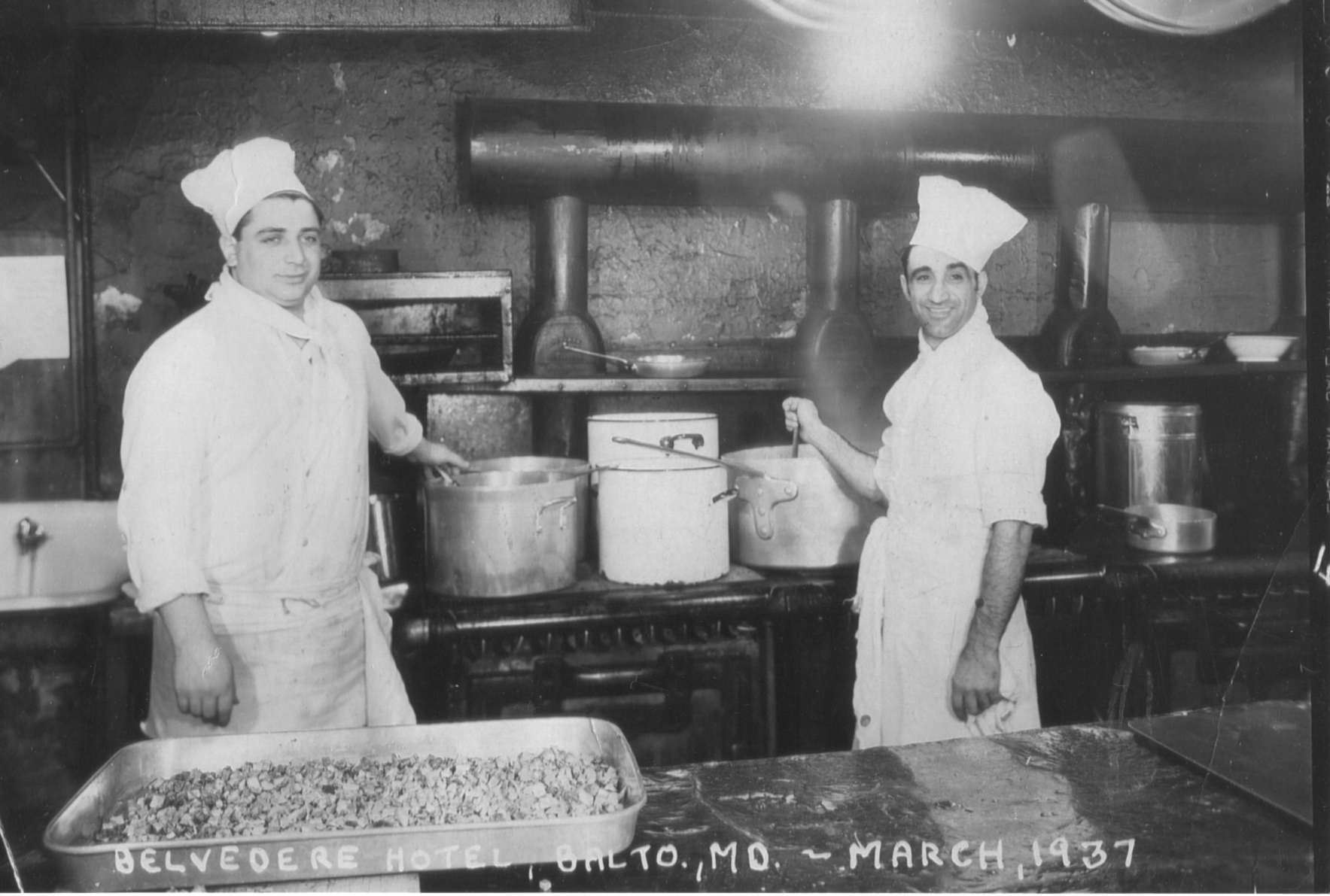 Helena moved from Los Angeles to Murfreesboro 3 years ago with her husband, Billy Pittard, a Murfreesboro native. After leaving her job of 5 years as the Director of the largest recreational cooking school in Los Angeles, she began the popular food blog/website "Saucy Girls Kitchen" ~ something she could take to Tennessee with her.
Meanwhile, Rachel was still in Los Angeles finishing her college education at Cal State Northridge, majoring in Journalism.
In April of 2014, just a month before graduation, Rachel called her mother in Tennessee. This wasn't just any phone call. With this call the concept of The Curious Kitchen was born, as Rachel revealed to Helena that she wanted to follow her passion… cooking.
After graduation, Rachel relocated to Nashville.